Shopping Cart
Your Cart is Empty
There was an error with PayPal
Click here to try again
Thank you for your business!
You should be receiving an order confirmation from Paypal shortly.
Exit Shopping Cart
| | |
| --- | --- |
| Posted on August 20, 2017 at 1:25 PM | |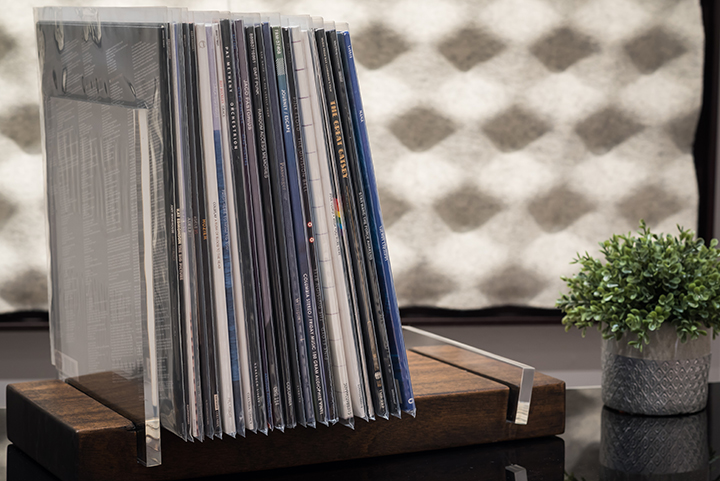 A few months ago I ran out space to store my records and you all know that having too many records is never enough. So, I started looking for a safe and stylish way to store my vinyl.
After doing some research, I quickly realized that there are not many vinyl storage options available on the market. All I could found was either the classic crate box or the IKEA type cubes. Those were not an alternative for me, as I'm running short on space on my listening room, at the end I had to go the custom route in order to get what I wanted.
I envisioned a classy and architectural design, which also needed to be safe for the albums. Records should always be stored in a vertical position, to avoid grove damage or bending do to the weight of other records. Also, vinyl records weight a lot, so, a strong support base had to be used to avoid the possibility of everything falling over to the side.
Having all this in mind, I made a sketch of what I wanted. The design was based on a 2" X 8" x 18" solid piece of mahogany wood, with two slots carved to hold the 1/2" acrylic pieces that would serve as support for the records. After all the cuts were made we stained the wood for a darker finish and sealed. The gap tolerances turned out to be good enough to firmly hold the acrylics plates without the need of glue.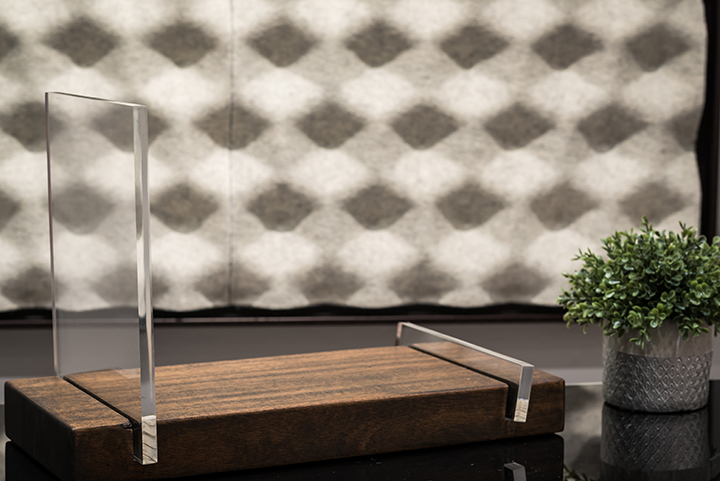 I did play around with the acrylics tilt angle and it turns out I got the desired support at 90 degrees. Initially, I had the big acrylic at -8 degree and the small one at exactly 90 degrees, but this design was not effective at holding the records and avoiding them from sliding to the side under their own weight. A quick switch of the acrylic plates fixed the problem, with the records now standing up perfectly. They even survive a small 4.8 seism last week and none of the records fell or slide off.




I was going to do the wood work myself, but I didn't have the necessary tools. Thankfully, a friend of mine loves working with wood and was eager to help me with the project. Actually, without his experience and knowledge probably the end product would have not turned so well.




I'm very happy with the finish product and it turned out better than what I envision. If anyone is interested we may get around making more custom vinyl storage rack for a fair price.







If you liked this article you may be interested on our review of the Talpalo - "La Tablillita".







Follow us on Facebook, your all in one online analog and high-end audio information resource. Also, don't forget to subscribe to FormatoAnalogo.com.




Due to reader's popular demand, we are changing the site main language to English. We would try to translate our entire old article as soon as possible, but it would take time. As always we appreciate your patience and support.




Categories: Accessories Reviews

0

/