Shopping Cart
Your Cart is Empty
There was an error with PayPal
Click here to try again
Thank you for your business!
You should be receiving an order confirmation from Paypal shortly.
Exit Shopping Cart
| | |
| --- | --- |
| Posted on July 21, 2017 at 10:15 AM | |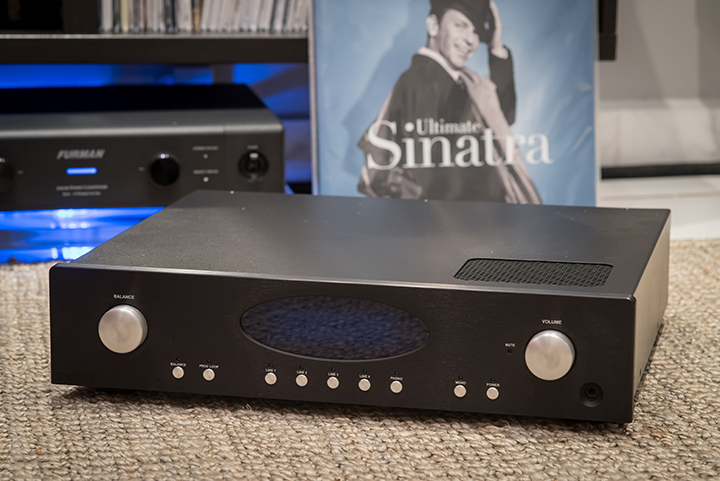 Audio separates are the audiophile's weapon of choice, having a different enclosures and power supplies for each unit results in better performance. More importantly, unlike a receiver or integrated amplifier, were you are stuck with whatever configuration the manufacturer chose, with separates there are endless combination of preamplifiers and amplifiers to choose from.
I know you can add an external amplifier to a receiver or integrated and in essence they will become audio separates, but that's not the point here. I'm want to discuss what happen when you combine a solid state amp with a tube preamplifier like the Rogue Audio RP-5.
Construction
The RP-5 preamplifier is classic Rogue Audio, excellent performance to value ratio. As expected internal components and construction layout is top notch. The case is sturdy and elegant, but high end esthetics is not Rogue's main priority.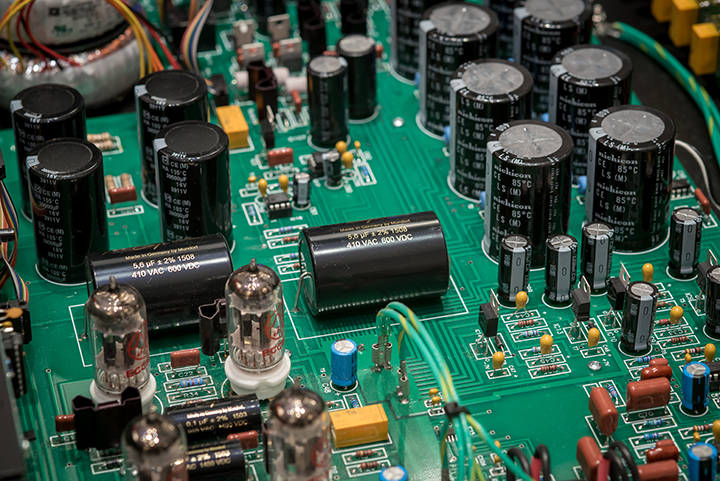 The power button has a "slow-start" turn-on sequence and automatic muting when powering on or off the unit. The volume control is a stepped-attenuator with 60 steps in 1dB increments. The gain section uses four 12AU7/ECC82 tubes. The preamplifier has four (4) analog input connections and a head phone amplifier that feeds directly from the tube section.
The onboard MM/MC phono has fully adjustable gain settings, ranging from 40 to 60 dB. There are a wide variety of loading options, which makes possible to configure almost any cartridge.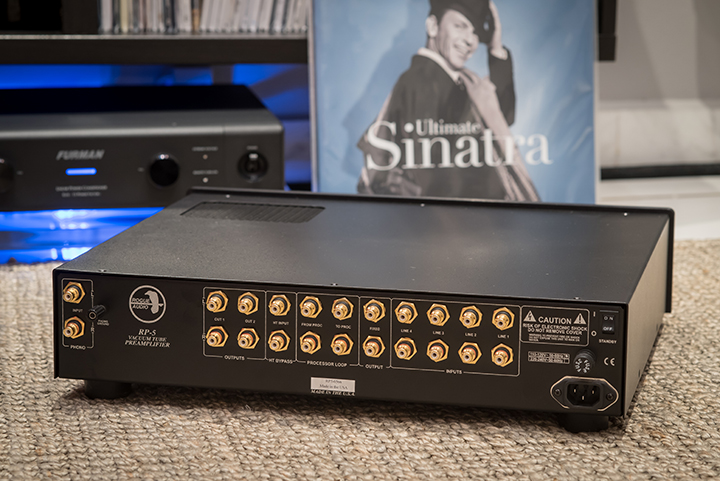 Rogue Audio will test, burned-in, and audition every RP-5 prior to shipment. Our example is a store demo unit with ample burned-in, so no additional procedures was required.
Installation
For amplifier I switched between my references Marantz PM-15s2 integrated (Used as an amplifier, bypassing the preamp section) and the ModWright KWA 100SE reviewed last month. All connections where Nordost Red Dawn interconnect, power cables and speakers wires. All listening was done using an analog source, connected to the RP-5 internal phono.
Sound
First off, the internal phono stage of the RP-5 is excellent; I had no problem configuring it to my Ortofon Quintet Black (the boron cantilever version). Initially, I configured the phono to 55db gain and 100 ohm loading, but there was a bit of hiss noise due to all the gain being applied in the tube preamp section. I bumped the gain to 60db and the problem was solve, other than I could completely forget I was using a tube based preamp.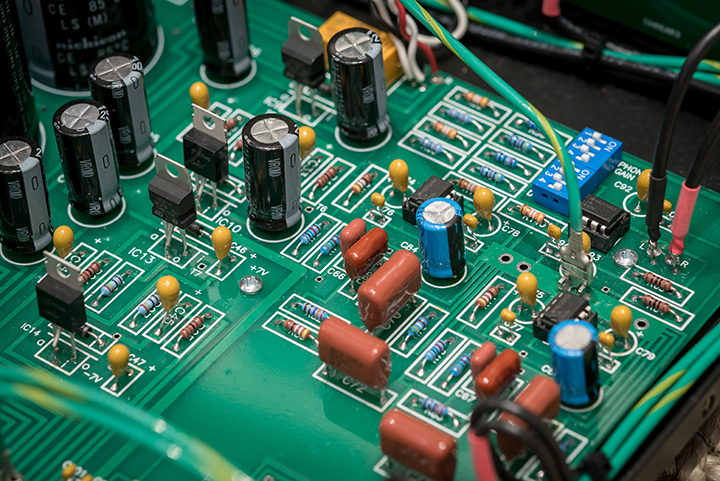 Audiophiles seeking to take advantage of solid-state amps without giving up the sonic qualities of tubes often resort to a tube preamp and transistor amp combination. The tubes help soothe the behavior of the amp, while, adding the bloom and warmth that most solid-state lack.
The RP-5 manages to do this without the tube sound characteristics I dislike, but it did completely redefine the sonic signature of my system. It presents music naturally and truthfully, I did not notice any high frequency roll off or over sweetening. I experienced an enhance level of detail and texture, enveloped in layer after layer of micro harmonics.
Frank Sinatra's album Nice 'n' easy (Mobile Fidelity Sound Lab - MFSL 1-317) sounded spectacular, with Frank's voice firmly placed mid way between my speakers and with a resolving sense of dimension and space.
Changing from the laid back and polish sound of the Marantz amplifier to the more brute force revealing ModWright KWA 100SE increased the sheer impact of my system to I level I had not experience at home. The sharp transients and detail retrieval made the system fell so much real and in your face. While, the RP-5 managed to conduct the show brilliantly, never reveling his tube based design downsides.
Conclusion
If there is something I have learn from experimenting with Hi FI equipment, is that every design has pros and cons. I like the control and power that solid state amplifiers provide, but I recognize their lack of musicality and pure enjoyment, that's were adding a tube based preamplifier like the Rogue Audio RP-5 can't hurt.
If you liked this article you may be interested on our Hana SL Cartridge Review.
Specifications:
Rogue Audio RP-5 (Preamplifier)
www.rogueaudio.com
Estimated Price: $3,495
Typology: Four tube mu-follower design
Frequency response: 1Hz – 100KHz +/- 1 dB
THD: <0.1%

Gain line stage: 10 dB
Rated output: 1V

Maximum output: 27V RMS

Output impedance: 500 Ohms

Dimensions: 18.5 "W X 4.5 "H X 14.5" D

Weight 30 pounds
Associated Equipment:
Turntable: Clearaudio Champion w/ Unify Tonearm
Cartridge: Ortofon Quintet Black (Original Boron Cantilever Version)
CD player: Marantz SA-15s2 Limited
Integrated amplifier: Marantz PM-15s2 Limited
Speakers: Dynaudio Contour 20 / Stands Dynaudio Model 6
Power conditioner: Furman Elite-15 PFi
Interconnect cables: Nordost – Red Dawn (0.6m) (RCA)
Speaker cables: Nordost - Red Dawn LS (2.5m)
Power cables: Nordost - Red Dawn (1m)
Acoustic materials: MioCulture
The reviewed product was provided to FormatoAnalogo.com by:

Audio visual equipment store (New & Used)
f. @audiodegenerate
t. (787) 405-5529
Wednesday to Sunday, 12:00pm - 7:00pm
Guaynabo, Puerto Rico
Follow us on Facebook, your all in one online analog and high-end audio information resource. Also, don't forget to subscribe to FormatoAnalogo.com.
Due to reader's popular demand, we are changing the site main language to English. We would try to translate our entire old article as soon as possible, but it would take time. As always we appreciate your patience and support.
Categories: Preamplifiers Reviews
/