Shopping Cart
Your Cart is Empty
There was an error with PayPal
Click here to try again
Thank you for your business!
You should be receiving an order confirmation from Paypal shortly.
Exit Shopping Cart
| | |
| --- | --- |
| Posted on June 1, 2017 at 5:40 PM | |
There is always a product that gets a lot of attention at an audio show. Last April at AXPONA 2017, the Hana cartridges were that product. A lot of system at the show where using this cartridges, and I keep hearing favorable comments about them. But who are this Hana guys?
Hana is a new brand that comes from Japan OEM manufacture Excel Sound Corporation. With forty (40) years of experience, Excel is not new to the cartridge world, and probably has more in house experience with cartridge manufacturing that most of the big names. They just decided to cut out the middle man and sell their own product directly to the costumer.
Their offerings are what they call high performance low cost moving coil cartridges, with four (4) options to choose from. There are two high output moving coil cartridges, (EH) with elliptical stylus and the (SH) with Shibata stylus. Both high output cartridges are compatible with moving magnet phono preamps, with a 47k ohms loading.
Their low output cartridge versions are call (EL) for elliptical stylus and (SL) for Shibata stylus. Cartridges equipped with the elliptical stylus have a green body; Shibata cartridges have a black body. Prices are the same for high or low output but vary by stylus type, $475 USD for elliptical and $750 USD for Shibata.
The subject of this review is the top of the line Hana SL (Shibata stylus and low output). 
Construction
All the Hana Models are based on alnico magnets, a less powerful magnet, that some people say is more musical. I think this could be due to the fact that a less powerful magnet will require more coil windings than a higher power one, to produce the same output level. Effectively, reducing the cartridge agility and maybe resulting in a musical but slower, less immediate sound presentation.
Otherwise, the Hana SL is still a low output (0.5mV) moving coil (MC) cartridge and requires a MC phono preamp. The high output versions will work with any standard (MM) phone preamp, making it easier for the novice.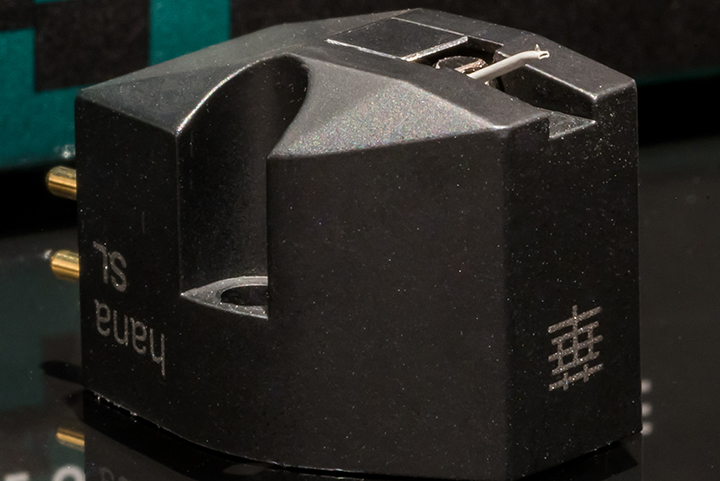 The cartridge has a cross-shaped armature and aluminum cantilever. On close inspection, the cantilever and Shibata stylus are similar to the one found on the Ortofon 2m Black, but I have no idea if this is just a coincidence.
At 5 grams, this is a light weight cartridge. Consideration most be taken to ensure proper vertical tracking force (VTF) can be obtain. In some tonearm an additional cartridge weight may be needed.
Installation
Lead connections are clearly marked on the cartridge for easier installation. But not so easy, is the use of bolts and nuts to fix the cartridge to the tonearm head shell, as there is no threaded insert on the cartridge body.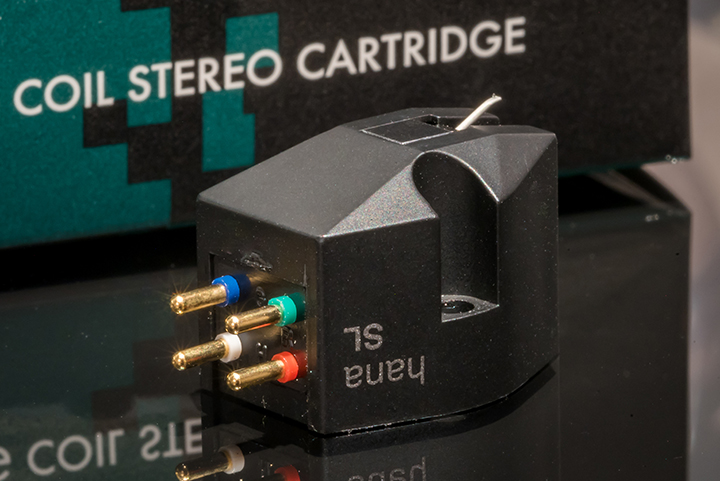 I had no problem correctly aligning the cartridge. Visibility was a bit of an issue, due to the cantilever and stylus being hidden below the cartridge body. But I accidentally destroyed a cartridge once, even when more work might be needed I prefere this configuration to a nude stylus.
The cartridge body rides low when spinning records, there should be no worries of it touching the surface with correct vertical tracking angle (VTA). VTF was set at the manufacturer recommended 2 grams.
This cartridge exhibits excellent groove tracking characteristics and I managed a perfect azimuth adjustment with my Clearaudio Unify tonearm, with a unipivot design, quite an accomplishment I would say. Arm and cartridge resonance was right in the ballpark, at around 9 - 11 Hz.
I did encounter an issue with the queuing lever not lowering correctly, due to the cartridge body low profile, but some tinkering with the VTA and the problem was fixed.
The cartridge was left to burn in for more than 100 hours and it did exhibit a big change in sound during that time, mainly in the high frequency balance and extension. To the point, that it required further VTA tuning before any serious listening was conducted.
Also, I have to point out that this cartridge is sensitive to resistive loading. The coil impedance is rated at 30 ohms at 1 kHz, a load impedance of >400 ohms is recommended. I still don't have a reference phono preamp with adjustable loadings, don't seem to find one I'm contented to introduce in to my system. Meaning, the review was conducted with and without my Ortofon ST-7 step up transformer, straight in to the phono stage of my Marantz PM-15s2 Limited.
Resulting in a resistive loading of between 30 - 100 ohms, way below recommendation. I did try an entry level phono with adjustable loading, but the little I gain in high frequency extension was lost in every other aspect of sound. I do fell comfortable describing the characteristics of this cartridge, just keep in mind it was not under preferable conditions.
Sound
As said before, this cartridge tracks the grooves like a champ. Surface noise is low and music comes out of a black background. It handles noise way better than the Ortofon 2M black, which is notorious to been picky in this matter.
Sound balance is on the neutral side, with a romantic roll of the high frequency. Mid's are natural, transparent and pleasing. While, bass is punchy and detailed, with good dynamics. Soundstage is well defined, with pin point localization of instruments.
Every day music sound grate, I could not stop taping my feet at the rhythm of Sam Smith album In "The Lonely Hour" (Capitol Records - B001995301), a modern recording with dynamic music arrangements and Smith excellent voice. I can see why a lot of people like this cartridge sound, it is easy to introduce into a system and don't end up with treble or low frequency issues.
But here is the catch; detail retrieval is better and faster than a moving magnet (MM) cartridge, but not in part with other MC cartridges, as the Ortofon Quintet Black. The Hana SL favors a musical presentation, meaning you will be hearing music for hours without thinking about what your system is doing. While, a cartridge like the Quintet allows you to hear into the music; with lots of details, textures and transients, which the Hana seems to overlook.
Opinion
The Hana SL turned out to be a capable contender, with a friendly personality. It is a good cartridge for the price, especially, if you like his musical character. After all, is not the music what this hobby is all about?
If you liked this article you may be interested on our review of the Ortofon 2m Red.
Specifications:
Hana SL (Moving Coil Cartridge)
www.musicalsurroundings.com/product/hana
Estimated Price: $750
Output Voltage: 0.5mv
Stylus shape: Shibata
Internal ohms: 30 ohms
Suggested Loading: >400 0hms
Recommended Tracking Force: 2 grams
Compliance: 10 µm/mN
Weight: 5.0 grams
Associate Equipment:
Speakers: Dynaudio Contour 20 (Bookshelf Speakers)
Turntable: Clearaudio Champion w/ Unify Tonearm
Step up transformer: Ortofon ST-7
CD player: Marantz SA-15s2 Limited
Integrated amplifier: Marantz PM-15s2 Limited
Power conditioner: Furman Elite-15 PFi
Interconnect cables: Nordost – Red Dawn (0.6m) (RCA)
Speaker cables: Nordost - Red Dawn LS (2.5m)
Power cables: Nordost - Red Dawn (1m)
Acoustic materials: MioCulture
FormatoAnalgo.com got the reviewed product from: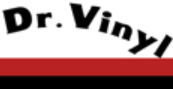 Audio equipment store
www.drvinyl.net
t. (844) 378-4695
By Appointment Only
Fulton, MD 20759
Follow FormatoAnalogo.com on Facebook and be part of the high-end vinyl community. Also, don't forget to subscribe here…
Due to reader's popular demand, we are changing the site main language to English. We would try to translate all of our old articles as soon as possible, but it would take time. As always we appreciate your patience and support.
Categories: Cartridge Reviews
/