Shopping Cart
Your Cart is Empty
There was an error with PayPal
Click here to try again
Thank you for your business!
You should be receiving an order confirmation from Paypal shortly.
Exit Shopping Cart
| | |
| --- | --- |
| Posted on April 19, 2017 at 6:40 PM | |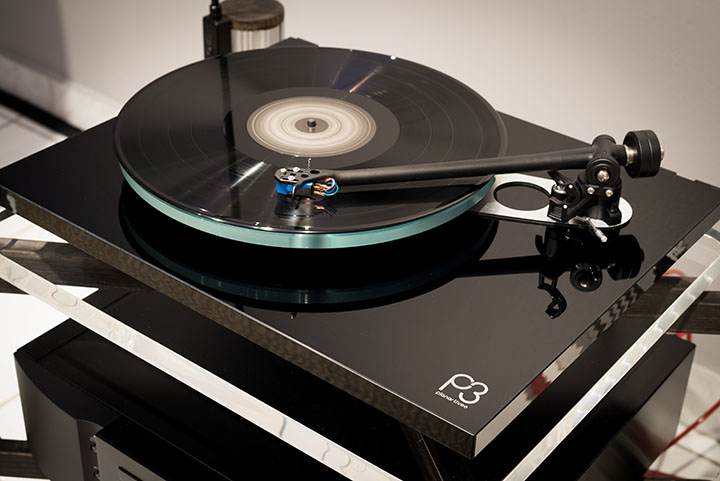 The Rega turntable philosophy favor lightweight design and a rigid tonearm over greater adjustability. This way of thinking had led a Rega to be a highly respected turntable manufacture.
While other companies add more mass and complexity to their tables, Rega remains firm in his belief that the perfect player has; a vibration less motors, an infinitely rigid platform without mass and a friction less bearing without any vertical movement.
These requirements are impossible to achieve, even so, Rega continues to innovate their products in search of perfection. The Rega Planar 3, is the latest version of the legendary 3 series and it incorporates the latest advances in the company technology, while staying at the $1,000 price range.
Construction
If you have ever held a carbon fiber bike you will understand what I initially felt lifting the Planar 3 (weighs 13lbs), It's lightness presents a huge contrast in a world fill with heavyweight turntables, but this doesn't mean it fells cheap. The high quality MDF and acrylic covered platform combined with the aluminum bracket results in a, simple and good looking, light and stiff base.
The player rubber feet's have been optimized for better vibration insulation. I must note, that the platform can't be level by means of the feet's, is important to install the table in a level and rigid stand or table to ensure best operation and lessen the likelihood of any vibration associated feedback.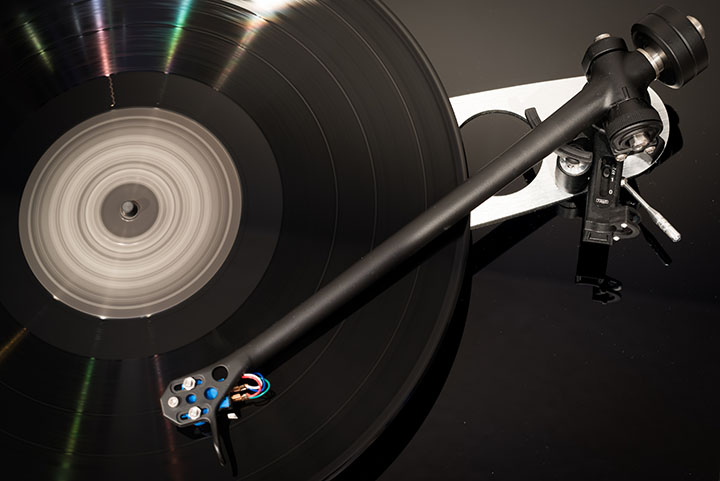 Our review example came with Rega Elys2 moving magnet cartridge pre-installed on an RB330 tone arm. This arm is also a newly optimized design that reduces resonances, meanwhile, it increases stiffness and strength, through technology that redistributes the mass of the arm strategically, as well, it contains improvements in the bearing assembly, tracking force and anti-skate mechanism. I must highlight that this arm does not have a dedicated grounding cable, it ground to earth thru the neutral conductor of the left channel connector.
The motor too has seen improvements in terms of its quality and durability. The platter is constructed of glass and rests on a polycarbonate sub-platter, optimized to increase contact and reduce vibration transfer. These improves the interaction of weight to rotating mass, to maintain a constant and accurate speed.
In few words, the Planar 3 is a brand-new turntable, developed on proven technology and experience acquired with the brand more upscale products.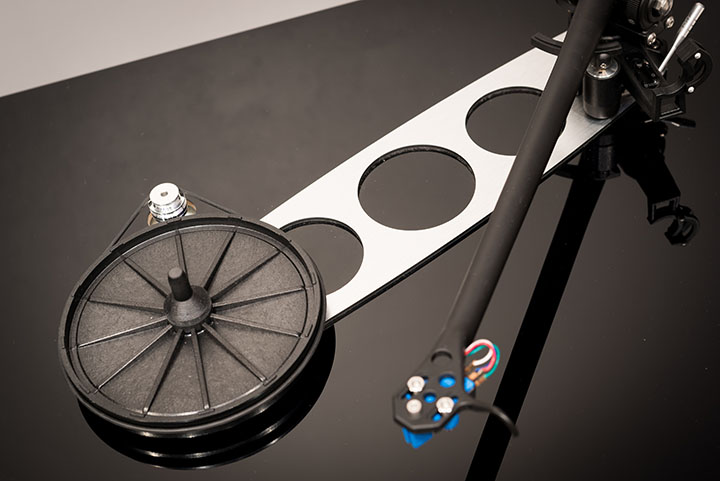 Instalation
This player doesn't require any complex tuning or adjustments. The only settings to be performed are the tracking force and anti-skate, all other parameters are fixed. The instruction manual makes available a method to adjust this parameters without the need of additional tools.
The Rega cartridge mounting system results in proper alignment. It does not allow any adjustment, so I trusted the supplied alignment. I adjusted the weight of the cartridge to 1.75 g according to owner's manual recommendation. The method supplied by the manufacturer proved to be accurate, as confirmed with an external scale. The anti-skate was also adjusted to 1.75 as a starting point.
The tone arm and the cartridge resonance is good, with a resonance between 9 Hz to 11Hz point. The cartridge factory alignment performance was excellent with no noticeable, friction, miss tracking or background noise.
The azimuth balance tests did show a slight deviation to the right channel, there was no easy solution for these with the RB330 tonearm. A slight pan to the right of the soundstage was apparent during regular operation.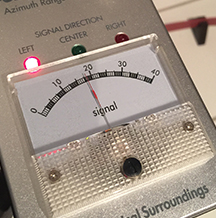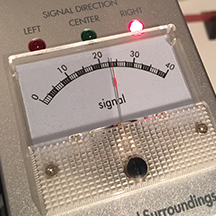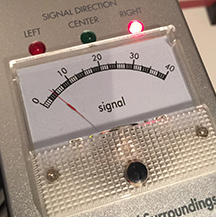 Correspondingly, the platter rotation speed was on the quicker side, producing a minor deviation of all frequencies. Rega sells a speed controller (TT-PSU) which could help to correct this situation. However, the stability of the rotational speed was acceptable.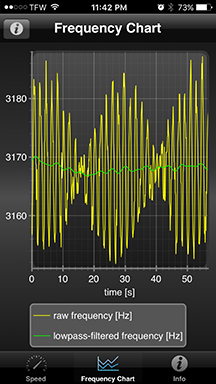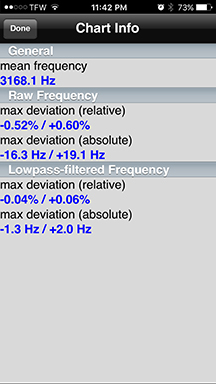 Sound
Despite the noted set up deficiencies, the sound produced by this table is excellent. There is good resolution, focus, and body to the instruments. The voice of Jack Johnson, in his album "Here to Now to You" (Brushfire Records - 0602537455270), stands out naturally from a dark background and without any congestion.
This is a musical turntable and by no means analytical. It excels in the emotional involvement department, the impact and dynamism of the music are superbly rendered, but it would fail to break down all the minute details in the musical.
Conclusion
The Rega Planar 3 produces a sensational sound. The ease of setup of this table will make it desirable to the analog novice. Is as simple as, take it out of the box, place it on a solid and level surface, adjust the cartridge weight and anti-skate following the owner instructions and you are ready to enjoy the magic of vinyl.
If you liked this article you may be interested on our Audio Technica AT-LP120-USB turntable review.
Specifications:
Rega Planar 3
www.rega.co.uk
Estimated price: $1,145.99 (as reviewed)
Tonearm: RB330
Cartridge: Elys 2 (Moving Magnet)
Motor: 24v (Polea)
Dimensions: 18.0" (W) x 4.5" (H) x 14.2" (D)
Weight: 13.23 lbs.
Associated Equipment:
CD Player: Marantz SA-15s2 Limited
Integrated amplifier: Marantz PM-15s2 Limited
Speakers: Dynaudio Contour 20 / Stands Dynaudio Model 6
Power Conditioner: Furman Elite-15 PFi
Interconnect cables: Nordost – Red Dawn (0.6m) (RCA)
Speaker cables: Nordost - Red Dawn LS (2.5m)
Power cables: Nordost - Red Dawn (1m)
Acoustic materials: MioCulture
The reviewed product was provided to FormatoAnalogo.com by:

Audio visual equipment store
f. @AudiovisionariesLLC
t. (787) 728-6969
Tuesday to Saturday, 10:00am - 6:00pm
Guaynabo, Puerto Rico
Follow us on Facebook, your all in one online analog and high-end audio information resource. Also, don't forget to subscribe to FormatoAnalogo.com.
Due to reader's popular demand, we are changing the site main language to English. We would try to translate our entire old article as soon as possible, but it would take time. As always, we appreciate your patience and support.
Categories: Turntable Reviews
/